Tip 1: Use More Blocks On Pages
Do not put all texts and images into one Block (Section). A web page is a set of horizontal rows of content called Blocks or Sections. Your pages can have 10 and more Blocks. Watch demo how to use Blocks Sections).
Tip 2: Add Grids To Blocks
Do not add texts to a block. Place texts in Groups and Grids, if needed. Watch demos how to use Groups and Grids.
Note: The latest changes allowed using Texts without Grouping.
Groups and Grids are mobile-friendly. Cells move one under another automatically. Watch demo how to build Responsive web pages.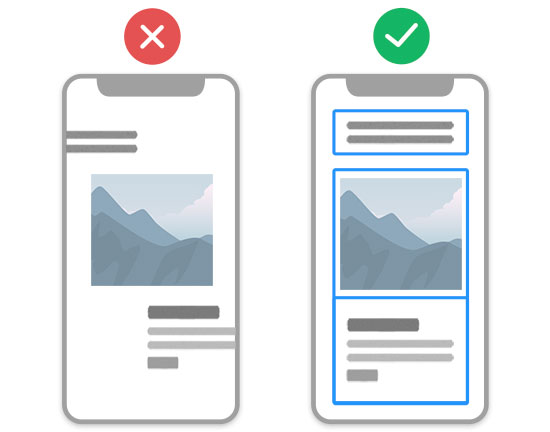 Tip 3: Use Alignment
Alignment makes design mobile-friendly. Alignment helps to auto-adjust content.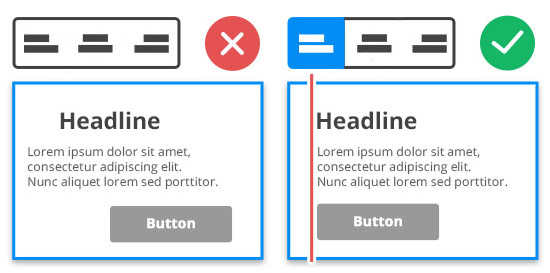 Watch Videos About
#Tip 1: Use More Blocks On Pages **Do not put all texts and images into one Block (Section).** A web page is a set of horizontal rows of content called Blocks or Sections. Your pages can have 10 and more Blocks. Watch demo [how to use Blocks Sections)](/doc/article/18664/). !sections.jpg! #Tip 2: Add Grids To Blocks **Do not add texts to a block.** Place texts in Groups and Grids, if needed. Watch demos how to use [Groups](/doc/article/13180/) and [Grids](/doc/article/17389/). Note: The latest changes allowed using Texts without Grouping. !containers.jpg! **Groups and Grids are mobile-friendly.** Cells move one under another automatically. Watch demo how to build [Responsive](/doc/article/5249/) web pages. !reponsive.jpg! #Tip 3: Use Alignment **Alignment makes design mobile-friendly.** Alignment helps to auto-adjust content. !alignment.jpg! # Watch Videos About - [How to Make Responsive Websites](/doc/article/5249/) - [How to Use Blocks (Sections)](/doc/article/18664/) - [How to Use Grids](/doc/article/17389/) - [How to Use Groups](/doc/article/13180/) - [All Tutorials](/doc/article/1318/video-tutorials) <br>