Summary
Overview
Adding a Custom Template
Custom Template Types
Editing Custom Templates
Deleting Custom Templates
Selecting a Template for WordPress Post
Assigning a Template via the Joomla Menu
Custom Templates Overview
Customizing Templates in Nicepage, you can stylize pages that output Blog, Post, and Products differently. For example, you can have Product Details pages with different layouts and styling pages for goods and categories differently on one website. It allows you to quickly and consistently add other elements, layout, and styling for a particular template to make the pages using that template easy to recognize by your visitors.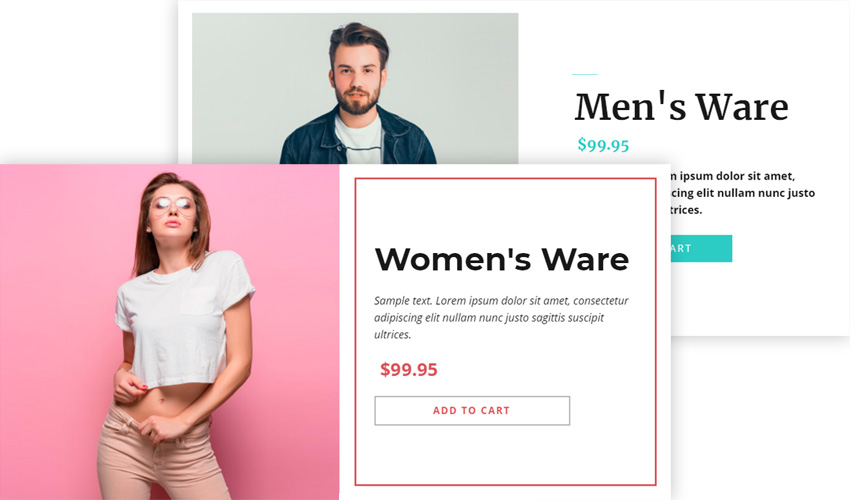 Adding a Custom Template
You can add a custom template in the Theme section either on the Dashboard or the Editor by selecting the Add Template in the list.
Custom Template Types
In the Add Template dialog, enter the name and select the Template Type. For now, you can add templates for Blog, Post, Product List, Product Details, and Shopping Cart.
We are also working on custom WordPress templates.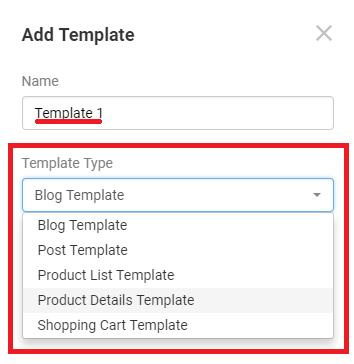 Editing Custom Templates
You can select your previously added template for editing from the Theme list.
Deleting Custom Templates
Click the Bucket icon in the Theme list to delete a Custom Template.
Selecting a Template for WordPress Post
In this update, we have added the selection of the Custom Template for a WordPress post.
Open the Posts - Post and select a template for this post in the Template section to the right.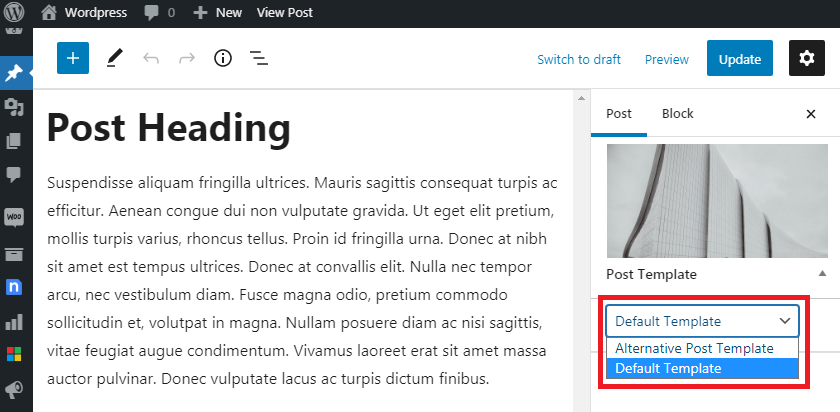 In future updates, we will add the selection of the Product Templates.
Assigning a Template via the Joomla Menu
In Joomla, the Custom Template is assigned via the Menu.
Duplicate the installed Nicepage Joomla Template.
Open the duplicated template.
Select the Templates tab.
Select the Custom Template created in Nicepage.
Save and Close
Open the Menu -> Your Menu -> Add New Menu Item
Enter the Menu Title, select the Menu Item Type and Article.
Scroll down to the Template Type.
Select the duplicated Joomla template, with the Custom Post Template, in the Template Type option.
Click Save and Close button.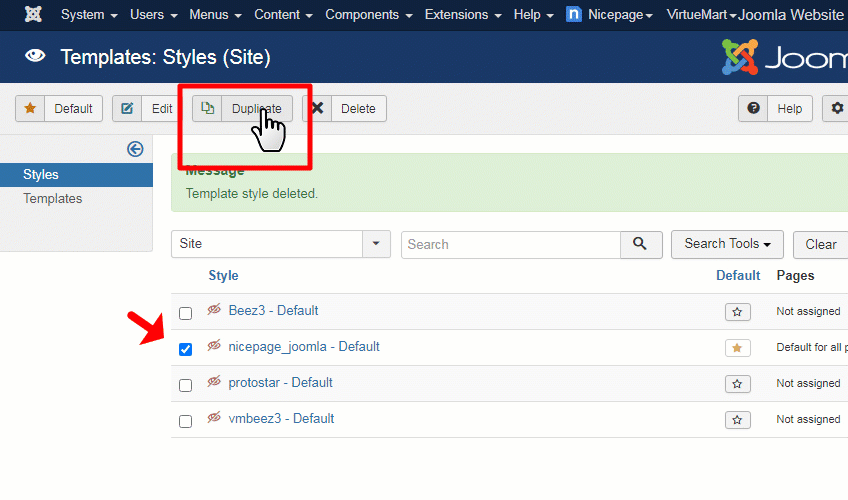 Custom Templates Names
The default Names in the Add Custom Template Dialog are now changed depending on the Template Type. These names help you to navigate to Custom Templates in the Templates Panel.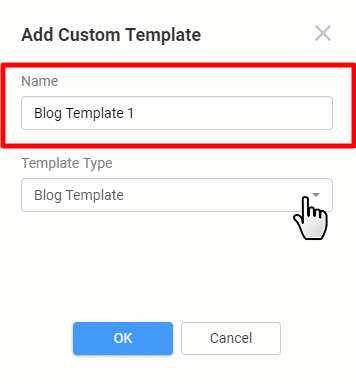 ## Summary - Overview - Adding a Custom Template - Custom Template Types - Editing Custom Templates - Deleting Custom Templates - Selecting a Template for WordPress Post - Assigning a Template via the Joomla Menu ## Custom Templates Overview Customizing Templates in Nicepage, you can stylize pages that output Blog, Post, and Products differently. For example, you can have Product Details pages with different layouts and styling pages for goods and categories differently on one website. It allows you to quickly and consistently add other elements, layout, and styling for a particular template to make the pages using that template easy to recognize by your visitors. !custom-templates.jpg! ## Adding a Custom Template You can add a custom template in the Theme section either on the Dashboard or the Editor by selecting the Add Template in the list. !add-custom-template.png! ## Custom Template Types In the Add Template dialog, enter the name and select the Template Type. For now, you can add templates for Blog, Post, Product List, Product Details, and Shopping Cart. We are also working on custom WordPress templates. !add-custom-template-dialog.png! ## Editing Custom Templates You can select your previously added template for editing from the Theme list. !editing-custom-template.png! ## Deleting Custom Templates Click the Bucket icon in the Theme list to delete a Custom Template. !deleting-custom-template.png! ## Selecting a Template for WordPress Post In this update, we have added the selection of the Custom Template for a WordPress post. Open the Posts - Post and select a template for this post in the Template section to the right. !selecting-post-template-wordpress.png! In future updates, we will add the selection of the Product Templates. ## Assigning a Template via the Joomla Menu In Joomla, the Custom Template is assigned via the Menu. 1. Duplicate the installed Nicepage Joomla Template. 2. Open the duplicated template. 3. Select the Templates tab. 4. Select the Custom Template created in Nicepage. 5. Save and Close 6. Open the Menu -> Your Menu -> Add New Menu Item 7. Enter the Menu Title, select the Menu Item Type and Article. 8. Scroll down to the Template Type. 9. Select the duplicated Joomla template, with the Custom Post Template, in the Template Type option. 10. Click Save and Close button. ## !assign-custom-template-joomla.gif! ## Custom Templates Names The default Names in the Add Custom Template Dialog are now changed depending on the Template Type. These names help you to navigate to Custom Templates in the Templates Panel. !custom-template-name.gif! ##