Use the Nicepage Dashboard to create, open and manage your Project Websites and their pages in the Nicepage Applications for Windows and Mac OS and Nicepage Online.
Add New Site
All your websites are shown on the left. You can add more by clicking on the Plus Icon.
Start creating the design for the added website's first page in few usual steps using Page Wizard or close the screen and add pages later from the Dashboard.
Edit, Rename and Remove Site
To edit the website, click on its thumbnail. You see the website pages to the right. Click on the Page Thumbnail to open the Page Editor.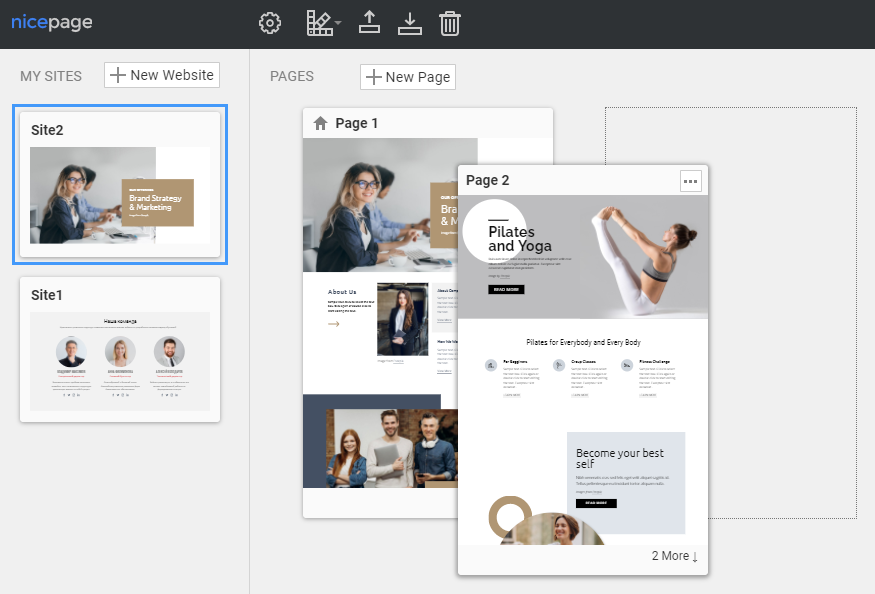 To rename a website, please click Website Settings on the top right and edit the Site Name field. Here you can learn more about Website Settings.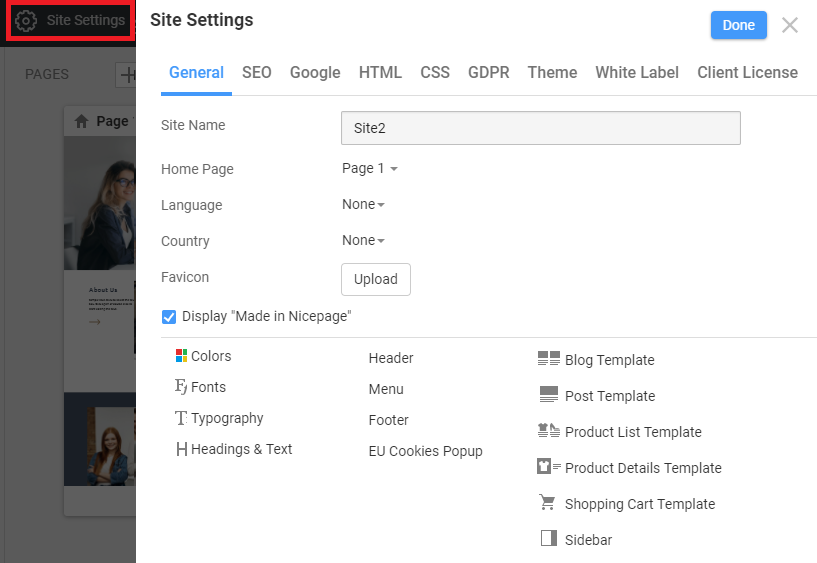 To remove the website, select in and click Delete Website on the top right.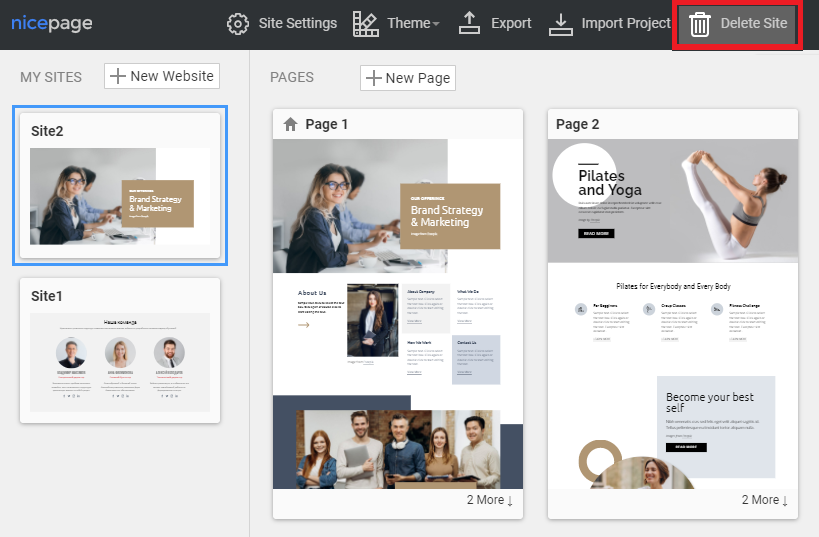 Publish and Preview Site (Nicepage Online)
You can publish and preview your website online at any moment, on a subdomain of nicepage.io. For this, click Publish and Preview.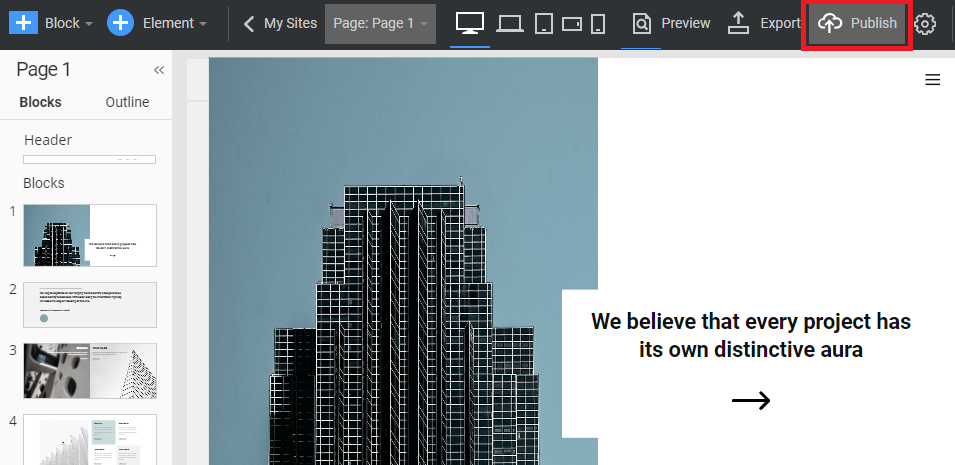 Note: This option is not available for Nicepage Desktop. There you can export the theme and then publish it. For more information, see Features of Nicepage Desktop.
Use the Nicepage Dashboard to create, open and manage your Project Websites and their pages in the Nicepage Applications for Windows and Mac OS and Nicepage Online. ## Add New Site All your websites are shown on the left. You can add more by clicking on the Plus Icon. !np-dashboard.png! Start creating the design for the added website's first page in few usual steps using [Page Wizard](page:1021) or close the screen and add pages later from the Dashboard. ## Edit, Rename and Remove Site To edit the website, click on its thumbnail. You see the website pages to the right. Click on the Page Thumbnail to open the Page Editor. !np-page-order.png! To rename a website, please click Website Settings on the top right and edit the Site Name field. Here you can learn more about [Website Settings](page:1121). !np-website-settings-popup.png! To remove the website, select in and click Delete Website on the top right. !np-delete-website.png! ## Publish and Preview Site (Nicepage Online) You can publish and preview your website online at any moment, on a subdomain of nicepage.io. For this, click Publish and Preview. !np-publish-website.png! !np-publish-website-popup.png! Note: This option is not available for Nicepage Desktop. There you can export the theme and then publish it. For more information, see [Features of Nicepage Desktop](page:7). ##