Summary
Overview
Enable Grid Columns
Overview
Grid Columns consist of Columns and Spaces making a consistent framework for web content. They are popular and guide web designers to properly place and align Elements and Containers on a web page.
In general, the Grid Columns help not only with the alignment of the Elements, like the Text, Images, Icons, etc., but they are also helpful while reorganizing Elements in the Mobile Views.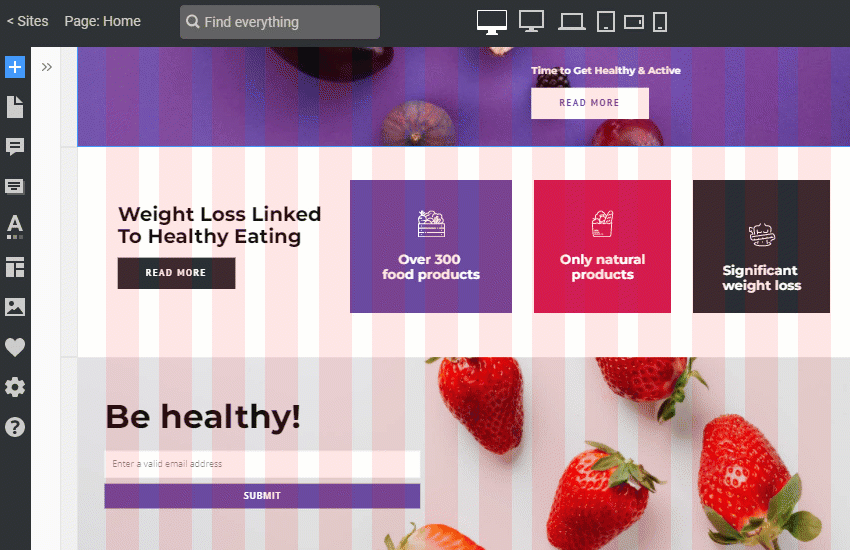 Enable Grid Columns
You can enable the Grid Columns from the Right-Click Menu and Context Toolbar for the Page and Block. You can also use the CTRL+SHIFT+G hotkey combination.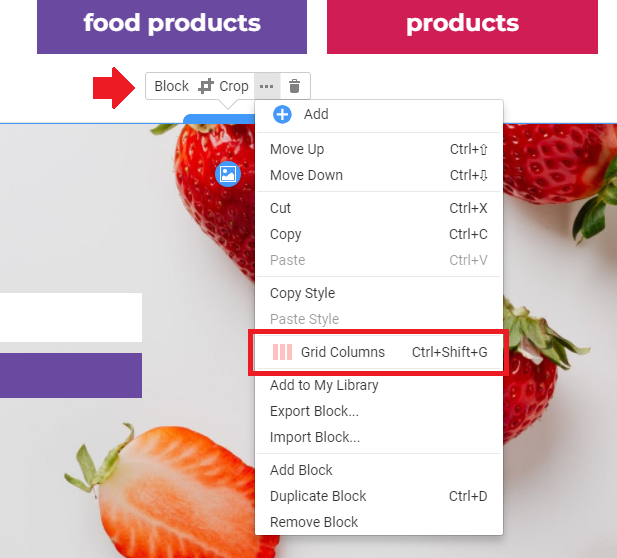 ## Summary - Overview - Enable Grid Columns ## Overview Grid Columns consist of Columns and Spaces making a consistent framework for web content. They are popular and guide web designers to properly place and align Elements and Containers on a web page. In general, the Grid Columns help not only with the alignment of the Elements, like the Text, Images, Icons, etc., but they are also helpful while reorganizing Elements in the Mobile Views. !grid-columns.gif! ## Enable Grid Columns You can enable the Grid Columns from the Right-Click Menu and Context Toolbar for the Page and Block. You can also use the **CTRL+SHIFT+G** hotkey combination. !grid-columns-enable.png! ##