If you compare five-year-old web designs to modern ones, you will see a huge difference. Just look at what is trending today on Behance and Dribbble. New pages in Web Design 3.0 differ with free positioning, element overlapping, white space, and free sizing.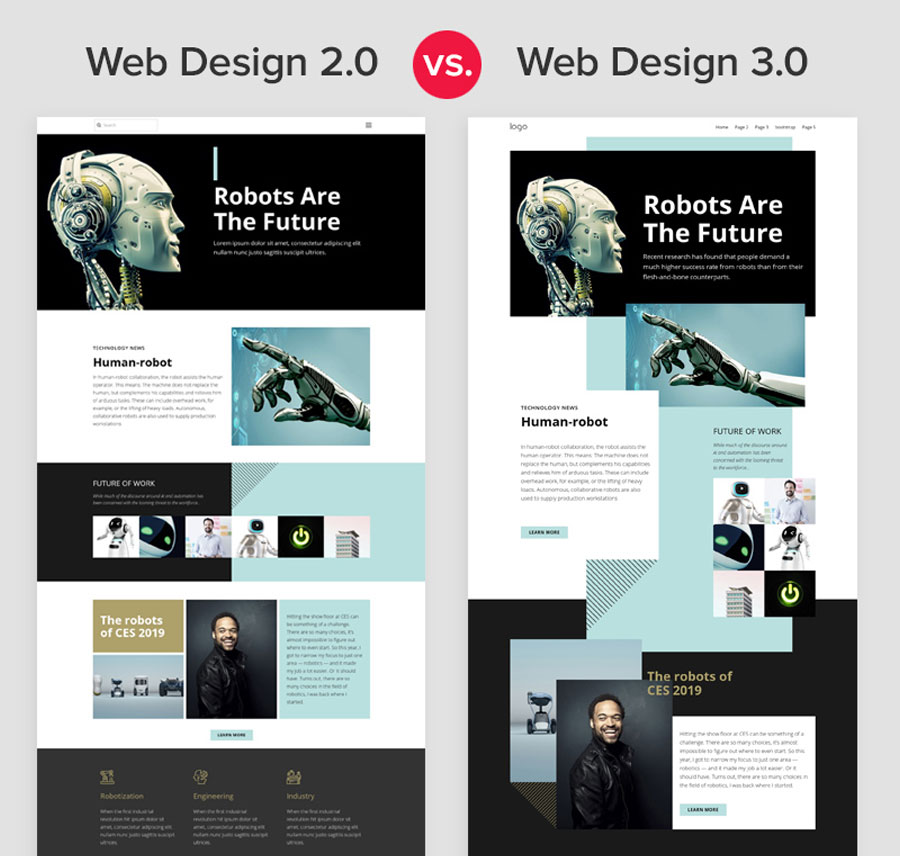 How to create such web designs?
There are a lot of site builders, but the problem that existing site builders provide just limited drag-and-drop where you can move elements only into predefined positions. It was enough five years ago when these tools were created, but not today.
New designs require free positioning.

So web designers forced to use traditional graphic tools, like Adobe Photoshop and XD, to draw image mockups of websites. But graphic tools cannot convert images into working websites.
We have to use two types of software that work separately.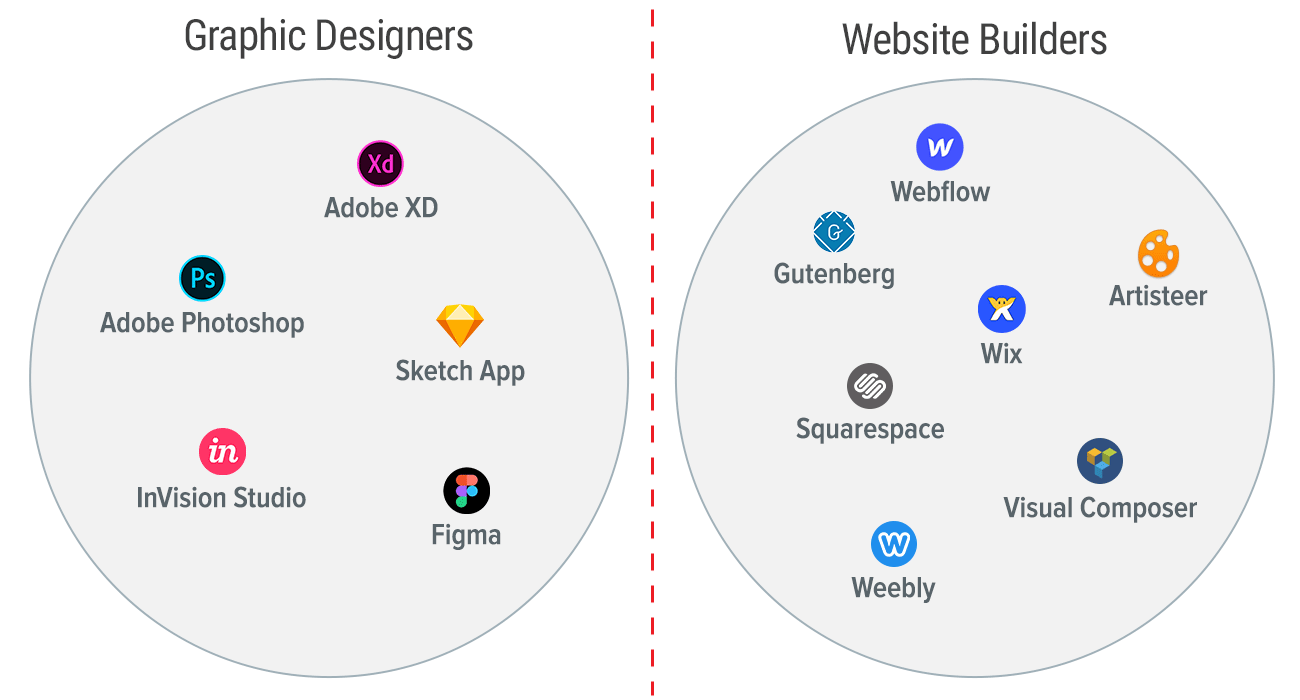 So, how are we going to build modern websites?
Look how we freely place things on a desk. We stack papers, we put pencils on a notebook, we move a mouse on a mousepad, and we can even spill coffee on a keyboard.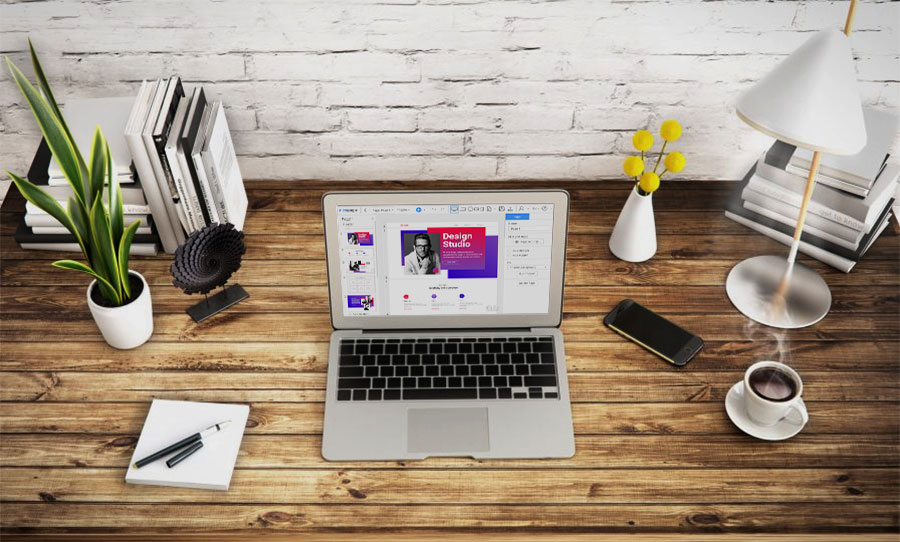 This natural approach of putting things is used in all types of software, including graphic and publishing software and tools for creating presentations. Everywhere else but not in website builders.
For three years, we have been analyzing modern web designs and existing site builders. We have found it is extremely difficult to create modern web designs using existing site builders. That's why we have started to work on Nicepage, a new type of software - website designer that will bring a natural approach into the web design process.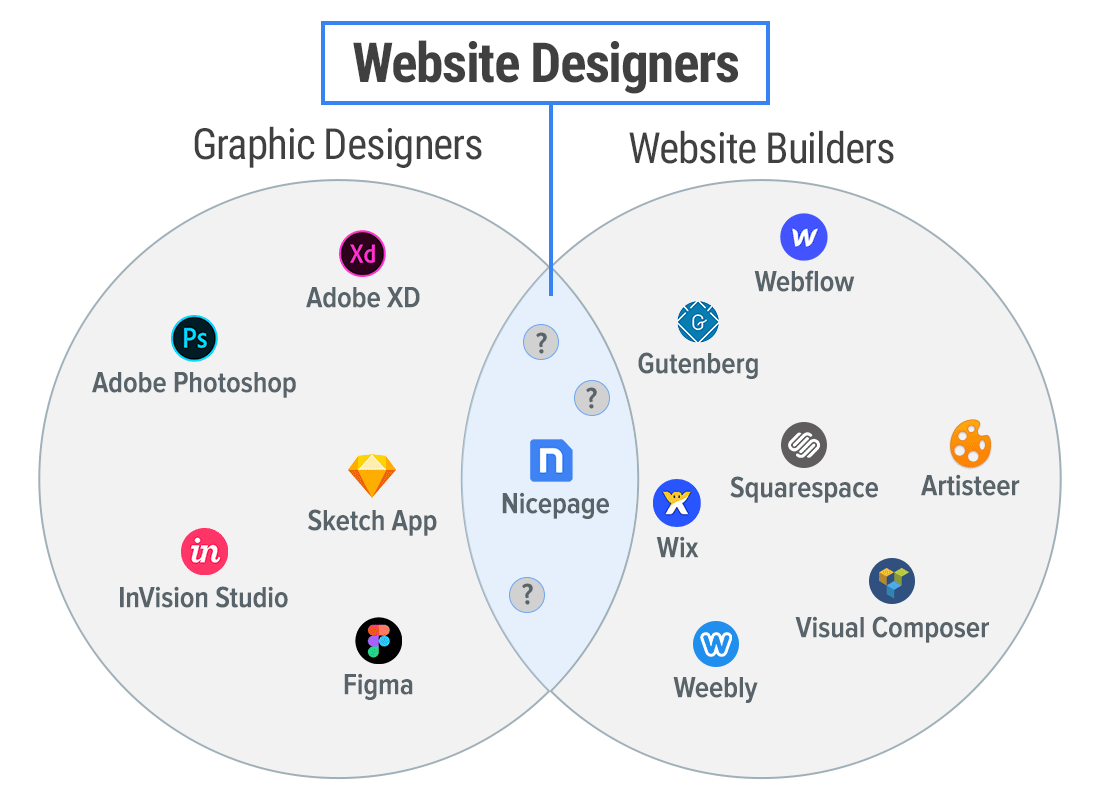 In Nicepage we have implemented natural drag-and-drop and freehand positioning. Finally, designers no longer need to draw image mockups. With Nicepage you can now create any pages both in trendy Web Design 3.0 and in classic Web Design 2.0, and build working websites at once. So you save time and money and still have the freedom of creativity.
Nicepage builds mobile-friendly websites with clean HTML and CSS code. Only Nicepage is available for Windows and Mac OS, as well as plugins for Joomla and WordPress. Also, you can create a fully working website online. Nicepage comes with the biggest collection of the trendiest 2019 ready-to-use templates.
[post:26554]